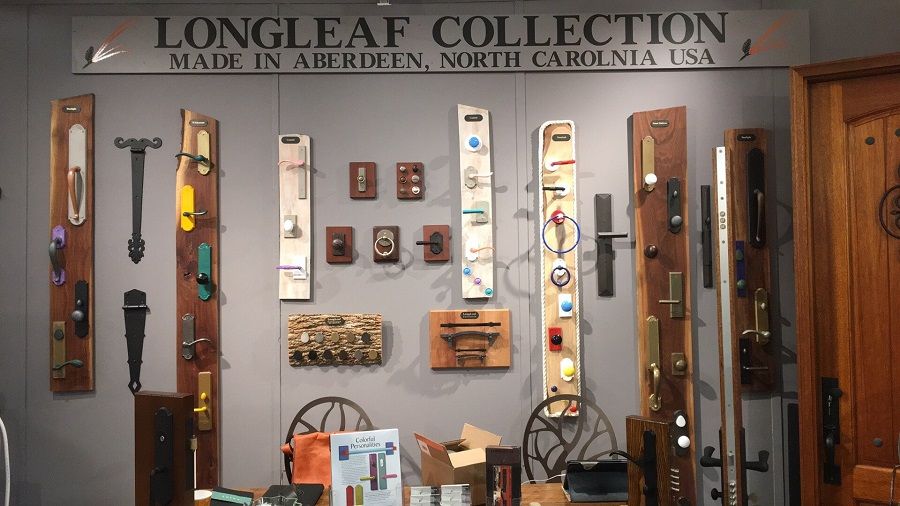 The entry point is the first part of a home or room that people see and touch. It makes a lasting impression on the owner or the guest. We know you don't take welcoming someone into your domain lightly, so we don't, either. That's why what we do—creating customized door hardware—is so important to us.
Do you want to take your ideas, your interests, your passions and create something unique for the entry point of your house or room?
We've worked with a die-hard Minnesota Vikings fan to create a Vikings-themed door knob for his man cave. A regular door knob would not do. It needed to be custom made, it needed to fit this man's passion—the Vikings. When Sunday comes around and he enters that room, the door knob says it's time for some football. And not just any football…Minnesota Vikings football! What a fun project for us to work on. To deliver a piece that screamed passion is a blast for us.
Cactus Creek Coffee is a great little coffee shop run by friends of ours. We've told you how we arranged a partnership with Cactus Creek (because we love coffee so much!) and how our love of coffee led to great things, including a business deal? Well, this was the deal. Our friends wanted something special for the entry way to the shop they are so proud of, so we created a custom door handle with the Cactus Creek Coffee branding.
Door handles, knobs, and other hardware can have many inspirations. Perhaps yours is that trip to Italy or France, or perhaps it's important to match something from your newly designed interior. Whatever the inspiration is, use it, and make sure people who visit you are welcomed with something that really matters to you. Make sure you get that great feeling that comes when you reach out and grab unique door hardware, the door handle that is yours. All yours.
Let's connect on Instagram. You can see more images of our customized door handles.